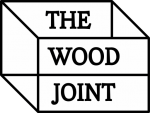 ___________________________________________
Job posting in our area
____________________________________________
timbur
Calling All Experienced Cabinet
Makers, Millworkers and Carpenters!!!
Timbur is a digital fabrication company in Keansburg, NJ and we are
seeking extra help in our shop to complete a highly visible, super cool,
high end retail project with an end of year deadline. We are looking for
experienced woodworkers willing to commit to full time hours, Mon – Fri,
8 am – 5 pm from mid October through year end.
If interested pleasecontact Ania Ardolino at ania@timburllc.com
or
call Timbur at 888 330-3224.
Thank you and we hope to hear from you!
______________________________________________________
Fine Custom Cabinetry
Looking for a Cabinetmaker, will train or compident worker.
see our Facebook page for cabinetry styles custom built-ins.
call for interview ask for Carl Hanson
761 Shrewsbury Ave. Ste. 2
Tinton Falls, NJ 07702
732 747-2024
_____________________________________________