Trade School

The Wood Joint's Trade School is a collection of weekend classes specially crafted by lead instructor Bruce Hogan to help you go pro. Each class is dedicated to a different skill set essential to Woodworking and contains theory, methodology, and hands-on practice.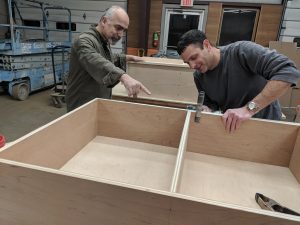 Whether your end game is to become a proficient crafts-person or to land a career in a custom shop, Trade School is a necessary step in your education. The classes are jam-packed with knowledge that will help you carve out a path to becoming a masterful woodworker and designer.
———————————————————————————————–
Fundamentals of Cabinetry
Friday September 21st 6-9pm
Saturday September 22nd 10-5pm
Sunday September 23rd 10-2pm
Cost: $395 + Materials Fee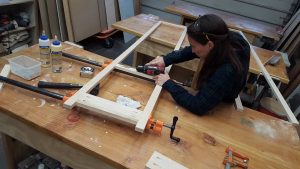 This weekend class is designed to lay the foundation for your cabinet making education. We will guide you through the process of building a simple cabinet from the drawing phase all the way through assembly. Along the way you will learn key terms and techniques that define the art of cabinet making and see this knowledge reflected in each step of your build.
Topics Covered:
Isometric Drawing
Architectural Drawing
Cabinet Terminology
Face Frame Construction
Cabinet Carcass Construction
Assembly
———————————————————————————————–
Joinery Skills
Coming Soon!

Cost: $395 + Materials Fee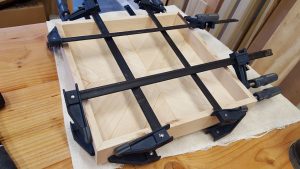 There are many ways to make ends meet and this class is dedicated to the most popular techniques. For each joinery method, we'll teach you how to calculate cut lengths, set up machinery, and we'll provide you with plenty of opportunity to practice as you work to create a joinery board.
Topics Covered:
Butt Joints
Pocket Screws
Dowels
Biscuits
Dadoes
Rabbets
Miters
———————————————————————————————–
Advanced Joinery Skills
Coming Soon!

Cost: $395 + Materials Fee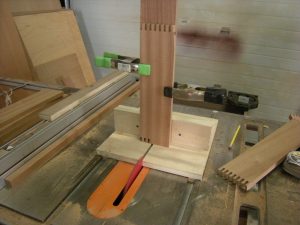 If you've already mastered the basics, then this weekend class is just for you. We'll cover some advanced joinery techniques from calculations all the way through glue-ups. Practice makes great joints, and you will have plenty of time for that as you assemble your joinery samples.
Topics Covered:
Tenons Joints
Half Lap Joints
Bridle Joints
Finger Joints
———————————————————————————————–
Draft & Design
Coming back soon!
Cost: $395 + Materials Fee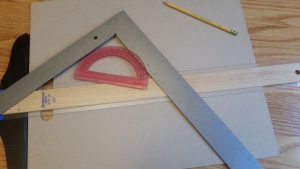 A cabinet is just a box, but the details are what make it beautiful. This class will immerse you full on into the world of design. Not only will you learn how to draw, but we will also explore key style elements and incorporate them into our designs. For those looking to up their craft, this class is essential.
Topics Covered:
Isometric Drawings
Architectural Drawings
Cut-list Creation
Design Elements
———————————————————————————————–
Router Skills
Coming Soon!

Cost: $395 + Materials Fee
Push your skills to the edge with this weekend class dedicated to the amazing router. You will learn how to set it up, adjust it, and explore its many uses and woodworking applications. Bring your own router, or learn on ours. You know what they say, every bit counts, especially when it comes to routers.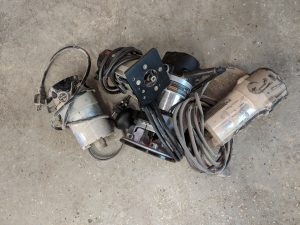 Topics Covered:
Router Set Up
Patternmaking
Basic Joinery
Circle Cutting
Decorative Bits & Accents
———————————————————————————————–
Decorative Accents
Coming Soon!

Cost: $395 + Materials Fee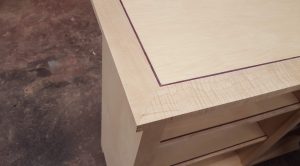 Ever get that feeling that your piece is missing something? Don't worry, we've got you covered. For this weekend class you will dive into the details, the decorative ones, and explore techniques that you can apply to your own projects. Artistry is just around the corner, and this class will get you there.
Topics Covered:
———————————————————————————————–