See what's sprung up!
It's officially Spring Time, which is kind of our busy season at the shop.
But don't worry, we're never too busy to dream up new classes.
In fact, we've got two newbies worth checking out.
Table Saw Joinery
Starting April 24th 6:30pm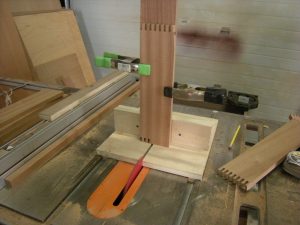 You aren't supposed to choose favorites they say, but we do like the table saw a lot. So much that we dedicated a whole class to it. That's right, this three-part session will focus on using the table saw to create various woodworking joints. From miters to finger joints, you'll learn the ins and outs of how to set them up safely and accurately.
See our class page for more details.
Woodworking: Water Fall Table
Starting May 22nd 6:30pm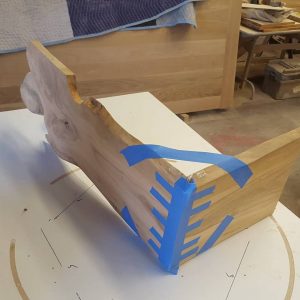 Our prototype will be put together next week, which means we're finally ready. This class will run for six-sessions and will cover topics from how to prepare a slab to making bowtie splines. Check our facebook page for pics of the finished project.
Spaces are limited so call us today at 908.601.1424 to enroll.
In addition to the our AWESOME NEW classes, we've also started our annual spring clean.
We're not talking a basic de-dusting or vacuum session, this is a serious cleanse from workstations to storage.
After we're done, we'll have so much more room for projects 🙂
Hope to see you soon,
Your Friends at The Wood Joint