Projects in bloom.
March has been filled with crazy weather giving us plenty of reasons to stay inside and make stuff.
We finally installed our custom Murphy Bed project, and it looks totally AMAZING! Two words, bed envy.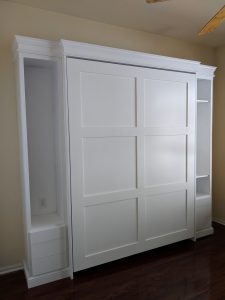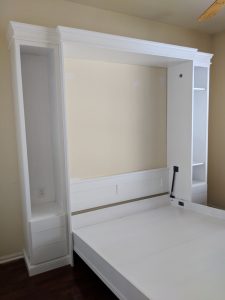 Next on our list are new workstations. They are coming along and should be ready for all your dream projects starting next week.
Bruce is doing a FREE Shop Talk tomorrow March 17th at 10-11:30 about CHISEL SHARPENING. Find out more details here.
There will be coffee, DONUTS, and loads of technique.
We've got all new classes popping up this Spring and there's more to come. Check out our SCHEDULE today.
Hope to see you soon,
-The Wood Joint Team