Build it. Learn it. Love it!
There's always something different going on at The Wood Joint, and this April was no exception.
Our new Trade School classes, Fundamentals of Cabinetry and Joinery Skills were action-packed and loaded with tons of woodworking know-how.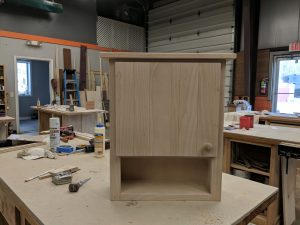 More awesome knowledge is on the way starting soon with our next trade school classes: Advanced Joinery Skills and Draft & Design.
Wednesday night students in Woodworking: Decorative Boxes are exploring some neat new jigs for their builds to create teeny tiny finger joints, dovetails, and a backgammon board!

The next Woodworking class will feature even more fun techniques as students tackle this beautiful desk during our Woodworking: Desk class starting May 23rd.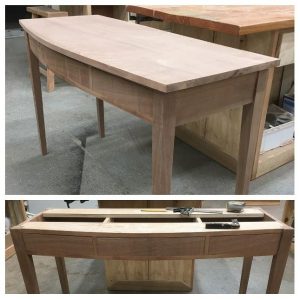 Lots of projects, means lots of scrap wood. We've got some ideas for that…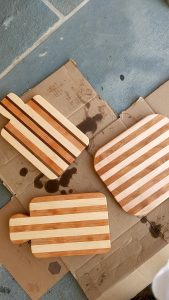 Stay tuned for more exciting classes and events!
Hope to see you soon,
-The Wood Joint Team